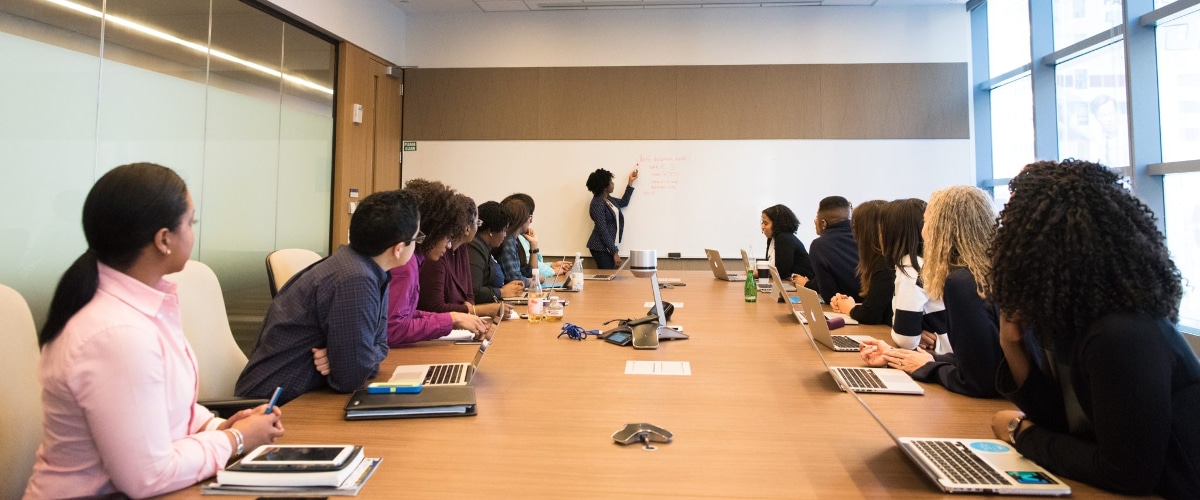 16 Mar

How Do You Create a Healthy Work Environment?

Did you know that 53% of workers are less productive when their work environment is too cold? Or, that open office layouts create a 32% drop in overall wellbeing, and a 15% reduction in productivity, as per Exeter University?

There can be no doubt that maintaining a healthy environment is essential to helping you maintain a productive and motivated workforce.

In this blog, we're going to look at some of the best ways to maintain a healthy work environment; naturally increasing productivity and overall wellbeing.

We have categorised creating a healthy work environment into three parts:
Physical health improvements
Mental health improvements
Motivation improvements
Physical Health
Physical health relates to the physical condition of your body, which can have an impact on overall wellbeing. It can be affected by various factors, including lifestyle, diet, and levels of physical activity.
So, let's have a look at how you can improve employee's physical health through a better work environment.
Supply Good Food
If your business has a canteen, ensure the food is fresh and healthy – or at least be sure to offer a healthy alternative.
You could even supply lunches, perhaps some healthy sandwiches? Either way, having a healthy diet is essential to improved physical health, and gives your employees more energy throughout the day.
Supplying superfoods is another excellent way to ensure your employees get the nutrients they need. Superfoods are rich in vitamins and minerals which the body needs in order to stay energised and as part of a healthy diet – providing these to all employees can make a big difference.
Some easy to store superfoods include nut mixes, green tea and berries.
Invest in Standing Desks
Standing desks are an excellent way for employees to keep their body moving throughout the day. This is because a standing desk enables them to either sit or stand as they please at any point in the day.
We all know that sitting at a desk from 9-5 every Monday to Friday is unhealthy for people's postures, and therefore decreases their physical health.
Mental Health
Mental health is all about your mind. It is the levels of psychological and emotional wellbeing that one has. Mental health is more complicated than you may think. It can be affected by a variety of things, some more severely than others.
Stress, unfortunate events, trauma and many other factors can affect the mental health of anyone, and some people are affected more than others.
Choose Brighter Colours
Working in an office requires employees to sit in a room for extended periods. However, certain things can be done to make the environment a friendlier place to be, and one of these is choosing brighter colour palettes.
Dark colours can make an office feel cramped, and uncomfortable. So, why not choose something more natural, such as creams, light blues and greens. In fact, studies have shown that the colour green is affiliated with mental/psychological growth; aiding creativity.
Add Some Plants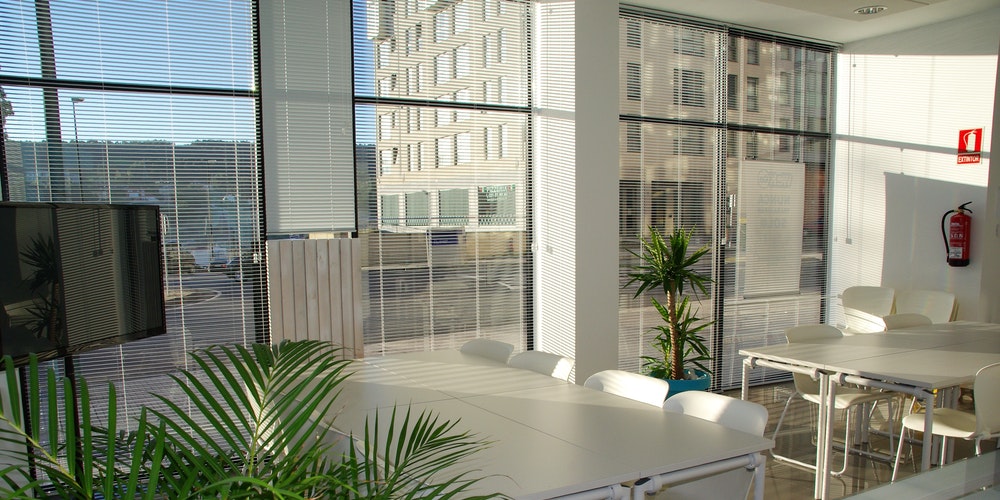 Nature is beautiful; there is no doubt about it, and our brains associate nature with peace and tranquillity. Although it is unrealistic to implement anything too large into your office, there is nothing stopping you from buying some potted plants or flowers.
Plants are also extremely good for an office environment because they help clean the air. Through photosynthesis, plants will absorb any carbon dioxide released, and turn it into fresh oxygen, which helps to feed the brain and lower stress levels.
Motivation
You can have the healthiest and nicest office around, with plants, funky desks, light green walls and a built-in canteen. However, all of this means nothing if you are not taking steps to make the work environment motivational.
Encourage Competition
Encouraging a good amount of competition in the workplace can be an essential way to improve the quality and efficiency of work. It can help improve work efficiency, comradery between co-workers, and can help management pinpoint those who have ambitions to move higher up the ladder.
Friendly competition can be effective, so long as everyone is on the same page.
Recognise and Reward
Finally, always ensure you recognise your employees' good work and reward it. This lets them know that you appreciate the work they do, and it encourages them to keep working hard. It also shows other employees that there are rewards up for grabs, making everyone work harder.
One of the main reasons an employee leaves a job, is because they feel underappreciated. Allowing good employees to walk out the door because you haven't taken the time to show them you appreciate them, is not only damaging to your bottom-line, but it also impacts other employees and can begin to spread the seeds of negativity.
When you look at it this way, there's no way you can afford not to recognise and reward your employees.
Combine these methods, and you will have a great workplace, with increased levels of productivity and overall better wellbeing of the employees.
If you have any questions about anything we've covered in this blog, or you're interested in discussing any of our services or need help sourcing furniture, get in touch with us today.