13 Nov

8 Ways to Improve Performance at Work

How often have you been guilty of avoiding specific tasks, or overstretching yourself during the working day?

We all do it, and the only way to truly make the most of the working day is to think carefully about the work you want to complete and how you'll go about getting it done.

In our latest blog, we've listed eight methods that you can use to make your working day far more productive.
#1: Set Goals
Before you dive into your daily workload, you first need to set yourself goals. This allows you to map out your tasks, how you're going to complete them and how long it will take to do so. Without such a structure, you may find yourself going around in circles.
These goals should cover both your personal and professional life. Perhaps it could be an important piece of work you've been putting off that needs to be done, or something as simple as getting something done at home, so you have no distractions before the workday begins.
#2: Prioritise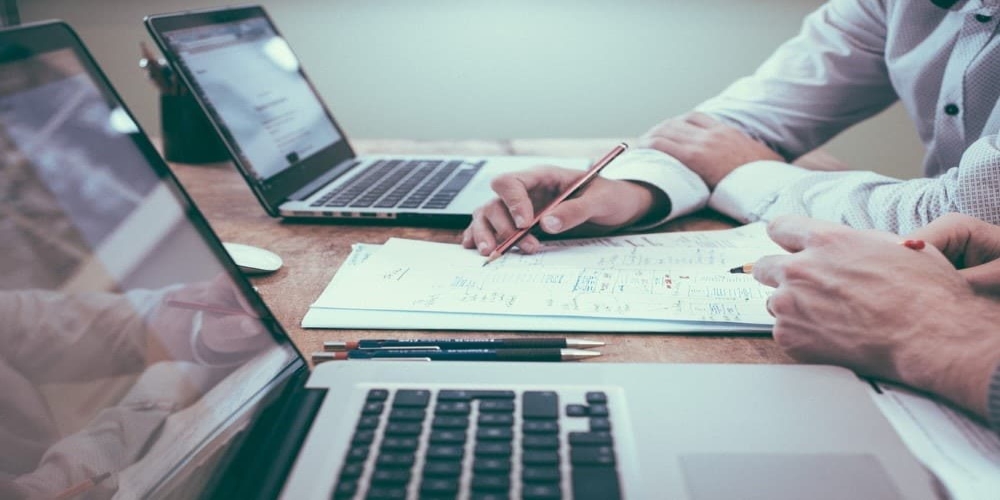 Once you've set out your goals, you should be able to identify which ones are the most important and prioritise them accordingly.
Plan out your day before you start any tasks but do bear in mind it's important not to overstretch yourself – it's better to complete several smaller tasks throughout the day, than taking on a big job that simply isn't achievable in the timeframe.
#3: Limit Distractions
Once you start chipping away at a task, it's vital to limit distractions that can take you away from the matters at hand.
When you get distracted by something, you lose your trail of thought, and it takes time for your brain to retune to the task you have in front of you. Workplace interruptions can mean that workers take up 27% more time to get a task done – which is time that you can't afford to be losing if you want to achieve your daily goals.
If you require privacy and quiet, then don't hesitate to move to a quieter part of the office to work if you can.
#4: Learn Something New Everyday
If you want to improve your performance at work, it's worth committing to learning something new every day. This should be related to your field of work.
Some of the top entrepreneurs in the world such as Mark Zuckerberg, Warren Buffet and Bill Gates swear by reading and learning continuously. Even if you don't have time to read book after book, reading a new article a day could give you some ideas that you could bring to the table in your workplace.
#5: Step Outside Your Comfort Zone
When you were growing up, you were often asked to do things that you didn't necessarily want to do. Whether that was reading aloud in the classroom or cross country running. While we may not have wanted to do these things, more often than not, they became valuable learning experiences when we did.
As we reach adolescence and we start making our own decisions, most of us shrink back into our comfort zone. This may be familiar and safe, but while we're doing this, we're not likely to learn anything new or worthwhile.
By taking a risk from time to time and getting yourself into a position where you aren't entirely comfortable, you can learn something. And, you can pick up skills that you would typically have let pass by in the process.
#6: Get More Rest
One of the most straightforward ways to improve your performance at work is to get a good sleep at night. Many are under the impression that to be incredibly productive; you need to be sitting at your desk long after everyone else has gone home.
Sleep deprivation means your brain cells can't communicate properly, which leads to mental lapses that affect memory and perception – in other words, your productivity actually decreases.
#7: Stay Energised
Sitting at your desk for too long can make you tired and lethargic. Keeping yourself active throughout the day can help you feel more alert and clear your mind.
Many workplaces are introducing standing desks, which along with keeping you more alert, may lower blood sugar levels and your chances of developing back pain. They're also said to lower the chances of developing heart disease and diabetes. If this is not an option where you work, be sure to get up every few hours to stretch your legs.
Further to this, if your desk is placed in an area that isn't directly near a window, it's essential to ensure you give yourself as much light as possible, as this keeps you awake and stops you from straining your eyes.
Another simple, yet effective tip is to move away from the coffee, oting for water instead as it keeps your brain active and alert.
#8: Self Examination
By standing back and examining yourself, you can find lapses in your performance. These lapses are areas of your character, ability and personality that could be improved. It's important to remember that everyone has these little faults, and as long you're honest with yourself, you can learn a lot from this process and improve for the better.
Continually planning and learning about yourself, your tasks and your industry as a whole, requires consistent evaluation to ensure you're getting the best from your abilities.
If you want help making your work environment more productive, contact us today on 01223 789 234 or drop us an email at mark@optrys.com for your free, no-obligation consultation.