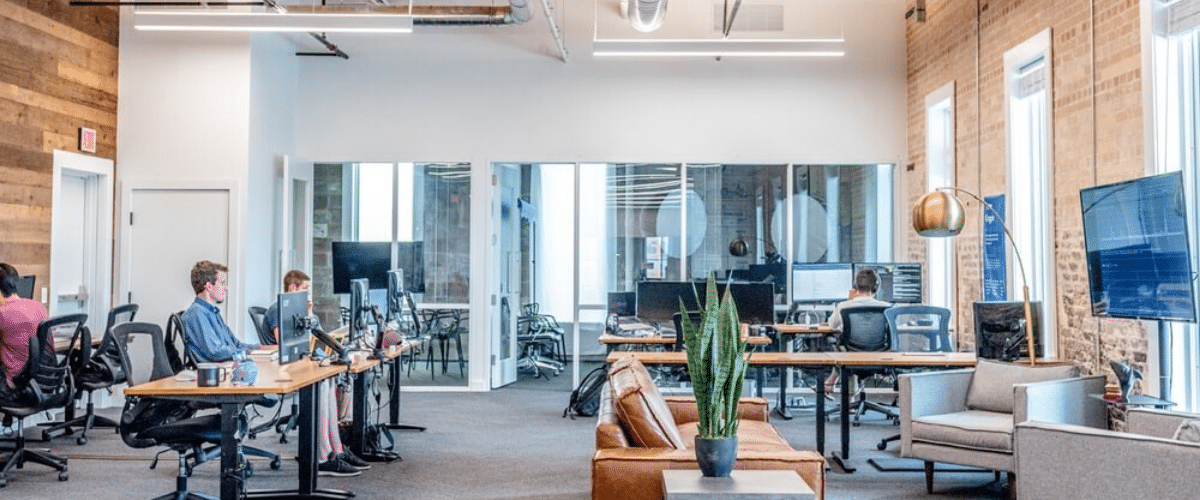 06 Dec

What to Consider When Branding your Office

Over the course of an average lifetime, a full-time worker in the UK will spend 3,514 days at work. Therefore, it makes sense for business owners to create an environment conducive to producing high-quality work, and makes their employees feel positive and upbeat about coming to work every day. An office improvement project could be just the thing to help you do that, by breathing in new life and bring a positive vibe to the office.

The trouble is: it's all very well and good to talk about this kind of project, but where on earth do you start and how can you ensure that your investment will pay off after the work is complete?

We've learnt many lessons during our time in this industry, and we've had a hand in designing and devising hundreds of commercial workspaces down the years, so we know there are a few essential requirements you must consider when undertaking work of this nature.

In this piece, we've put together our top considerations when it comes to office branding. If you have any questions or would like a free quote – can in touch with us through our contact form.
Start with the Basics
We often see customers get blindsided by high-tech and fancy additions, while losing sight of the core elements that make up the foundation of a stylish, comfortable and practical working environment.
Everyday requirements, such as adequate lighting and ergonomic chairs, are incredibly important and are worth focusing your initial attentions on as a matter of priority. This is because your staff will be using these the most; therefore, they need to be up to scratch. It's also important to factor this into your initial budget, so there is a range of options to choose from, and you aren't limited to the lowest quality options.
The biggest mistake you can make is not taking these first steps seriously, as it may cost you twice as much in the long run. If you purchase equipment that is not up to the standards of everyday use your employees will be uncomfortable and unhappy about the working conditions.
Consider that your staff are spending five, seven- or eight-hour days in this space every week, so you need to ask yourself:
What basic requirements are necessary to make it more enjoyable and comfortable?
How can it help get the most from the working day?
Is the space up to basic standards needed for employees to work effectively?
Spending that little bit of extra energy on this stage of the process will improve your business in the future.
Look Beyond the Workspace
When you're in the early stages of an office refurbishment project, it's easy to consider the workplace in isolation, since it's the most crucial factor. However, it's essential to also think about what supplements this workspace; what about kitchen and dining areas? Social spaces? Meeting rooms?
Incorporating social spaces, collaboration areas and meeting rooms are vital elements when you're planning to make significant changes to a workspace.
Offering your staff the choice of where they work, as well as a place to sit down to eat and socialise with colleagues can help towards encouraging their very best work – after all, you never know what kind of ideas can come out of a casual lunch conversion or during a brainstorming session in a collaboration area.
Consider Internal Branding and Corporate Culture
Brand consistency isn't just for your external audience. You've already taken the time to carve a brand voice that resonates with your customers, so the delivery must match up to the hype, which requires all of your employees to get behind it.
Printing your company values with a logo on and slapping it up on the wall isn't enough. It's easy to focus all of your attention on leads and driving new business, but you must look at your employees, almost as internal customers.
Consider whether your design will take internal branding and corporate culture into account; does it sell your brand to your employees?
The more your internal audience understands and embraces your brand, the more consistently they'll be able to deliver your brand experience to your customers.
Consider the Future
When you start your office refurbishment project, it's incredibly important to think carefully about where your company is going. Are you looking to expand the team? Do you need more meeting rooms? Will new technology benefit your work?
This will need to be thought about during the design and planning process, after all, there's no point in investing heavily into an updated office if you're planning to upsize to a bigger HQ in the near future. Instead, what you need to do, is maximise the benefit of the space for the present and the future, so as you grow, you can ensure investment grows along with it.
Consider Your Budget
Depending on your goals, you can consider either overhauling your entire office space or just focusing on priorities one at a time.
You will also need to consider where you're going to spend most of your budget; there's absolutely no point in investing in top of the range tech if you've overlooked the basics that we've already covered.
So, what are the key points you need to tick off, and how will you determine the budget you need to assign to them?
There's a fair chance that you already know which areas of the office need to be changed anyway, but it pays to sit down with the heads of your teams to understand what it is that your employees want from your refurb.
Pulse surveys are also an excellent way to go if you run a large business with a multitude of different departments.
Decoration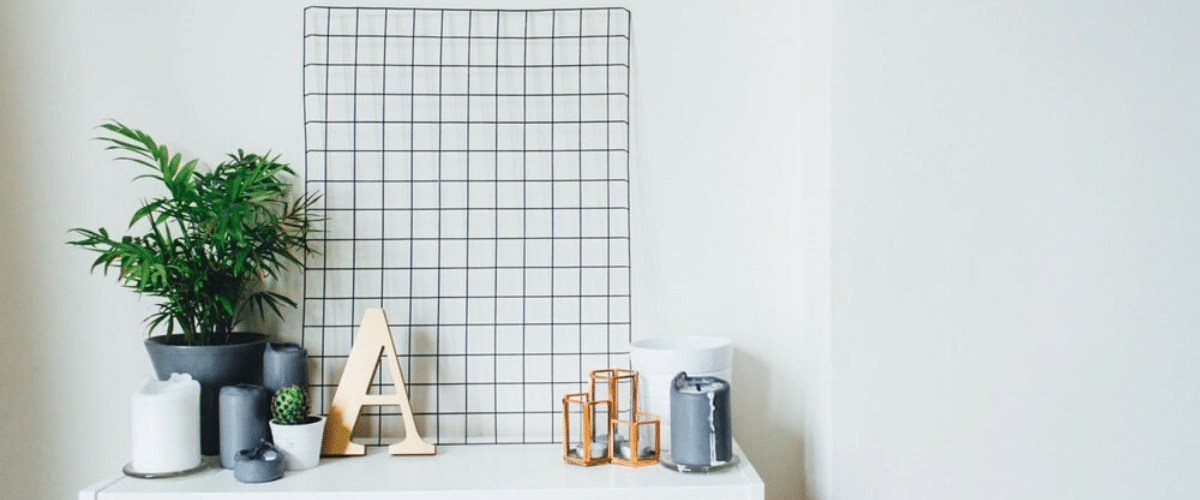 Decorating your newly refurbished space is another crucial consideration. Focusing on the finer points will go some way towards ensuring that your office space is not just 'another' office, and those personal branded touches will help to inspire and excite your team.
So, how can you create an expansive, creative, inspiring and enjoyable place for your employees to spend their time? How can you add those branded touches, that we already touched on?
There are numerous ways you can add a touch of personality to your office to make it the best space it can be – think about adding unique touches, quirky furniture, or inspiring wall art.
You could consider fusing modern design with traditional flourishes, such as adding a beer fridge to the staffroom or adding greenery around the office. The world is your oyster when it comes to things like this, and you may even consider opening the floor to suggestions if you work in a relatively small team, but you could focus on the following:
Furniture
Accessories
Wall art
Paint and wallpaper
Lighting fixtures
Flooring
As we've already mentioned, another important point to consider is how you will incorporate your company branding.
This doesn't always have to be super obvious and in your face, with a logo on every wall – it can be done quite stylishly and elegantly throughout. For example, you could select cushions and furniture fabric that matches your colour scheme, put up samples of the great work that your employees have done on the wall and add inspiring quotes or brand values.
Include Everyone
When considering how your project might be realised, it's important to try to include everyone, to ensure that the new office will meet their needs and extract their full potential.
Of course, in large teams, it's not possible to action every idea, but your goal is to ensure that your staff are ready to embrace the change with enthusiasm – which means everyone from senior management to apprentices.
We'd always recommend engaging with the team on the project, by asking for their input and encouraging them to collaborate on ideas and thoughts throughout the refurbishment. By discovering what your staff want and need from a space they spend so much time in, you're showing them that their opinion matters to you, and this will garner much stronger results.
A Chance to Rebrand?
If you're considering a complete company rebrand, now is the time to action this idea. What's the point in refurbishing the office, only to find that it's outdated in six months' time?
Businesses grow organically over time; adding new products and services, expanding into untapped markets and addressing the needs of a new audience base. Perhaps you feel that your brand needs a fresh perspective, both internally and externally.
Since rebranding typically changes the face of a company, your internal branding needs to reflect what you're putting out there, which is why a complete rebrand in conjunction with an office refurbishment could be just the ticket when trying to shed an outdated image and revitalise your employees.
In this piece, we've covered topics such as office refurbishment, brand recognition and employee happiness, if you have any questions about any of them, or you're looking to begin your office refurbishment today, then why not contact us today?